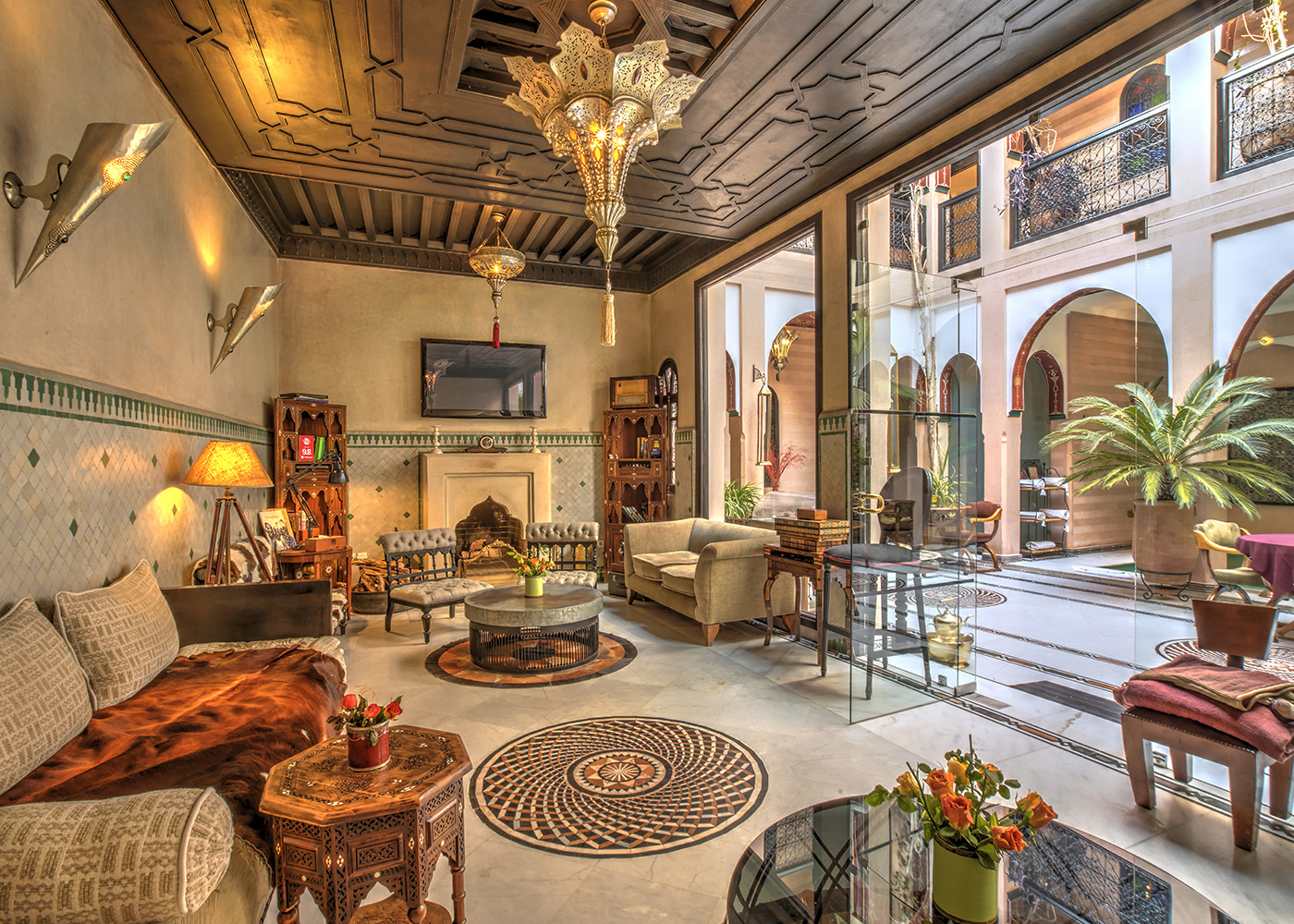 An exceptional location
The strategic location of Dar Anika give you an unique and priviliged advantage to visit more with a minimum effort. Hidden inside the Medina, Dar Anika is just a 3 minute walk from the main palaces and monuments and just 4 minutes brisk walk from the the main attraction of the city "Jamaa el fna square ".
With 12 rooms, individually styled with flair and imagination, a swimming pool and hammam, we believe we offer a truly personal experience, a home away from home where guests can relax in an oasis of calm away from the hustle and bustle of the medina outside.